A Tale of Two Firms
Schumacher & Yamamoto and Williams MacNamara & Cappelletti were considering a merger. Synergies existed between the two firms - and a few red flags. Do they have enough information to make a smart decision?

Join us for our complimentary 45-minute webinar appropriate for firms of all sizes:
Wednesday, October 31, 2018
2:00-2:45 p.m. Eastern
Attend and you will learn:
The Top 3 reasons why mergers fail - and what you can do about it
How to identify issues and challenges pre-merger that will contribute to your success post-merger
About common pitfalls of merger integration
About insights on winning cultures
The conventional approach to M&A is relatively narrow and looks primarily at legal, financial, and tax risk – and not at the more dynamic concepts of people and organizational design that enable a business to properly function. It is equally important to assess the cultural and organizational fit between two firms and their key people.
Did Schumacher & Yamamoto and Williams MacNamara & Cappelletti merge - or not? If mergers and acquisitions are part of your growth strategy - or will be in the future - attend our webinar for the answer and gain practical ideas and strategies you can consider for your firm.
Simply fill in the form to register. Thank you.
Speakers:

Jean Caragher
Capstone Marketing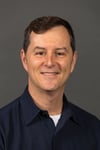 Kevin Waits
Talent Won't Wait
Sorry. CPE is unavailable for this program.